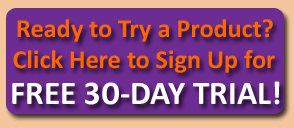 Quintify Job Opening
2/17/2015
Javascript Programmer

Quintify Database Solutions, Inc. is a software development company based in Wilmington, NC that develops large, complex web database applications and mobile apps for small- and medium-sized businesses and franchisors. Our offices are in tekMountain, perhaps the nicest digs in town.

We are currently seeking a Javascript programmer who is smart and who gets things done. (Joel Spolsky fans will of course be given special attention.) This position requires on-location work in Wilmington, NC at our office.
This person's primary responsibility will be to help maintain and extend our clients' web database applications as well as to work with us on product development and new systems.
We are currently looking for a full-time employee but would consider someone able to work 20-40 hours/week on a contract basis.
The main performance evaluation criteria for this position are:
Timeliness and completeness/accuracy in completing assigned programming tasks.
Contribution to the Quintify team in terms of best practices, business ideas, and product development.
Required Qualifications
Extensive, demonstrable experience and expertise in Javascript/jQuery/Ajax and HTML/CSS
Our Qualifications Wish List
Experience with cross-platform mobile app development using PhoneGap and desktop app development using Node-WebKit
Experience with Node.js, Express, Angular, and Mongo DB
Intermediate to advanced skills using PHP and MySQL in a Linux environment.
A Tom Peters devotee (Brand You, WOW projects, PSF greatness)
Project management experience
Superior communication skills.
Compensation depends on experience, skill set, and the ability to hit the ground running.

If you are interested in being considered for this position, please let us know why you are the one to join our team by sending an email to jobs at quintify dot com. (spam spider protected -- replace "at" with "@" and "dot" with ".")
For background info on Quintify and what we're trying to do, here are some links: